It takes a lot of folks to help keep things running smoothly at S.O.A.R., from our Staff, to Board, to Volunteers. We are always looking for others who are interested in using their gifts and talents to help in missions and specifically our mission of training mission pilot/mechanics. If you are interested joining the S.O.A.R. Family, please let us know.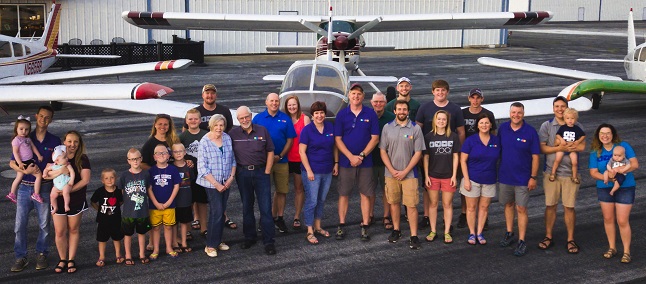 S.O.A.R. is operating a mission aviation training program at the Bolivar Municipal Airport (M17). These days, the high cost of education and aviation-based training has made it very difficult for many who wish to serve full-time in the mission field as a mission pilot and/or mechanic to get the required training and experience without incurring such a significant debt load that it becomes a disqualifying factor in their desire to serve. S.O.A.R. was started by following a desire to seek God's direction to combine a public-facing business as the FBO at the Bolivar Airport with the ministry-side of mission aviation training to serve the public in a way that can provide the needed experience for our students, yet help offset the high cost of training.
In addition to our core training program which consists of a 30 month A&P apprenticeship and a minimum of ten hours of flight time per month for our mainstream students, S.O.A.R. also looks for ways to help other missionaries and missions take advantage of aviation within their own ministries. This typically is a much shorter term project, like helping someone get current with their Pilot or Mechanic experience to be used in other parts of the world.
Whatever the case may be S.O.A.R. is working hard to meet three primary objectives for our students:
Provide low-cost training to keep our students from incurring debt while getting the necessary experience and ratings
Shorten the overall time to get to the field by using experience-based training
Helping our students begin to raise their support while part of our program to help prepare them to serve once their educational and experience requirements are met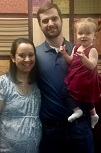 Nathan joined S.O.A.R. in August 2012, completed his A&P certification in June 2015 and received an IA in August 2018. Nathan and Kayla were married in September 2015. Nathan and Kayla have been accepted with UIM Aviation and are planning to move to Tucson in 2019. Nathan and Kayla have 2 children.

Lance joined S.O.A.R. in May 2016 and completed his A&P certification in January 2019. Lance and Caitlin have been accepted with Ethnos 360 Aviation and have started started training at their Missionary Training Center in Roach, MO. Lance and Caitlin were married in June 2016.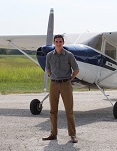 A.J. joined SOAR in January 2018. A.J. has completed his Private Pilot Certificate and has taken his Instrument Written exam in preparation for his Instrument Checkride. A.J. has completed 22 months toward his 30-month A&P apprenticeship.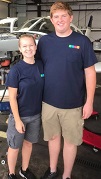 Matt and Abi joined SOAR in August 2018. Matt and Abi have both completed their Private Pilot and Instrument Rating and have started their A&P apprenticeship while continuing on with their Commercial Pilot training and certification.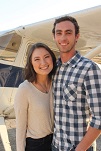 Phillip joined SOAR in September 2019. Prior to joining SOAR, Phillip had completed his Private Pilot Certificate. Phillip has started his A&P apprenticeship while continuing his Instrument and Commercial Pilot training and certification.

Kevin and Pam Dunn joined SOAR April 1, 2016. Kevin is SOAR's first Director of Operations and oversees the apprentices in the maintenance shop. Before they came to SOAR, Kevin served with UIM Aviation in Tucson, AZ as Director of Operations for 7 years. Prior to that, Kevin, Pam and their 4 children served with Biblical Ministries Worldwide (BMW) in Honduras for 11 years where Kevin served as a pilot/mechanic flying a Helio Courier..

Kerrick and Connie Tweedy founded SOAR in October of 2011. Kerrick serves as the Executive Director and Connie serves on the Executive Staff and is responsible for media, event planning, marketing and various other responsibilities. Kerrick and Connie have 3 children.

Fred joined SOAR in December 2013 and completed his A&P in September 2016. Fred has since completed his Private Pilot Certificate, Instrument Rating, Commercial Pilot Certificate, Commercial Seaplane and Certified Flight Instructor. Since completing his flight and maintaenance training, while they continue to seek God's leading for a mission sending agency, Fred, Lydia and family are faithfully serving with SOAR. A majority of Fred's time is spent serving as a certified flight instuctor to SOAR's other mission candidats as well as our FBO flight customers.