Lance joined S.O.A.R. in May 2017. Lance is about 3/4 of the way through his A&P apprenticeship and is completing his Private Pilot training. Lance and Caitlin were married in June 2016.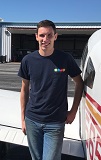 A.J. joined S.O.A.R. in January 2018. A.J. has completed his Private Pilot training and is progressing well in his A&P apprenticeship.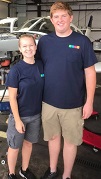 Matt and Abi joined S.O.A.R. in August 2018. Matt and Abi have both completed their Private Pilot and Instrument Rating and have started their A&P apprenticeship while continuing on with their Commercial Pilot training and certification.